I have meeting Francois Stall before the In the Picture audio mixing first series which took place in his Saint-Ouen own sound studio (France 92).

Requested by Olivier Chavarot and Patrick Besenval from Productions du Futuroscope ( Futuroscope de Poitiers ) to compose the music of the film telling the adventures of the chap Miko in an ice rink, he had asked me to support him to realize the orchestrations of his music. I didn't regret to accept because it was a fascinating work and my first professional experience of composition on other composer's music. The film which have been diffused during numerous years in one of the Futuroscope Omnimax auditorium was funny and lively. I met during the orchestra recording session one young violinist CNSMP student, Melisande Stanese, who captivated us by improvising in sound sync a realistic fly.

Olivier Chavarot signed a funny and a big poetry film there.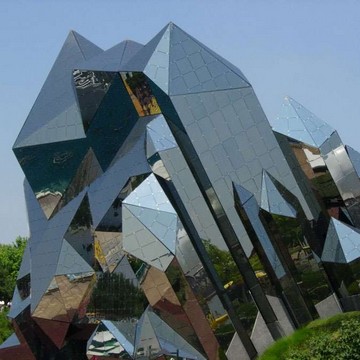 The pavilion of the Kinemax