@ |
REFERENCES |
PROFESSIONAL FILES |
COMMENTS |
MEDIAS |
BOOKS |
CONCERT |
DISCO |
FILMS |
BLOG |
NEWS |
HOME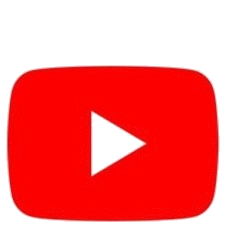 Rhythmics and Repetitives
(24 rhythmic studies for two pianos) 1989 - 2001


All these studies * arise from a catalog of ideas "appeared from the nothingness" between December, 1988, and February, 1989, period during which Alix, my second son, was born... This opus is dedicated to him. These ideas, left in a bottom of drawer during ten years, reappeared in 1999 on my desk. The first one of them, Les fourmis, so efficient in my taste, urged all pieces to become these rhythmic studies for two pianos. They are of an invoice generally simple tonale. I so wanted them to glorify the tonic and dominant tones true agreements and to make mine the simple and authentic enjoyments which these last ones get. They bring such a coolness when they are associate to devil rhythms! My only criterion, to judge these works efficiency once the ended writing, was the enjoyment and the urge to dance that they got me. The rhythmic shape, find its justification in this visceral need to knock on the most divers objects with my fingers and my palms. With these works, I passed on this necessity in the keyboard. They move closer to me to this deep moose which gathers the human beings in the nature multiforms cycles and forces. So some musical essence, the primitive pulsation, our previous history.

These compositions were wholesome me. They have me extirpate of a stifling intellectual hull. Psychologically, they constituted the working pedestal on which I patiently reconstructed after a some years forced boarding in the galleys of the arts. They handed me little by little in the sense of the life. The choice of the two pianos instrumentation is a Ravel's technical challenge that owes face every true composer and who was first suggested to me by some outstanding performers for which I have the greatest admiration from my youth. Furthermore, and it is not a lesser pride even if it is anecdotal and ridiculous, this work produced a record in my professional way: create an opus which contains more than 100.000 notes!


Buy the PDF of the
score via Paypal
19,99 EUR




Finally, I wanted to compose them by challenge in the western academic spirit which considers that a good music must be harmoniously technically difficult, grey and finally freed from its simple pleasures subjection. I wanted to close this debate also in my own conscience and to show that there are not of limits in the complexity and in the dogmae.




I also wished to find this unit with the worlds which surround me, to take again the roads of the heart. By losing sight of them, we travel in a moral and emotional desert. Our suffering becomes that of a human society where the rationality is set up as only point of reference. By finding the authentic emotion of the childhood, essential measuring instrument, we take up with this simplicity which, only, makes of us human, close beings to the universe. By denying them, we are but the pawns of a barbarous and sanguinary Moloch.

* Except : Le cirque composed in 1993 for In the Picture (Au Coeur des Toiles) and refused for the homonymous TV program, Fughetta in Prom's composed in 2000 and the origin of which is the allegro moderato of Apologie des Fragrances (first symphony), In peace with yourself written in the Michel Petrucciani's memory that I had the honor to meet in the Jazz Masterclass Johnny Walker of Monaco in 1993, Dance for the peace written in September 2001, Croissant Jazz is an adaptation for two pianos of one of my songs written in 1985.

Les fourmis had already the honor to be performed in concert by Helene Berger in several occasions and various twin piano associations : with Valerie Benzaquine (the Academy Niedermeyer Issy-les-Moulineaux teachers' concert), Martine Gagnepain and Francois-Rene Duchable. This last one honoured me, thanks to Helene Berger's intervention to create in duet with her Les p'tites frappes and In peace with yourself during two concerts, (2002, at French Insep , 2004 at france-92 Saint-Cloud Centre culturel des trois pierrots ) for two Micheline Ostermeyer's concerts homages, thanks for the virtuoso and triples Olympic medal-holder. Finally, thanks to the Toho Gakuen School of Music which bought me the collection of scores, 16 of 24 studies were performed on April 19th, 2008 by Tetsu Mashiko & Masaki Nishihara in Tsukishima Piano Art Salon, Tokyo. Once again, the January 10th, 2011, Tetsu Mashiko & Masaki Nishihara performed Croissant Jazz and In peace with yourself in the frame of a performance devoted to the jazz, A Jazzy Night in Bangkok, at the Thai German Cultural Foundation Auditorium, Bangkok.

Very thanks to all.


















































1. Les fourmis
2. Tango verde
3. Little train for Keith Town
4. Sunday party
5. Om
6. Le cirque
7. In peace with yourself
8. Mosquitos
9. My green valley
10. Elegie
11. Poltron minou
12. Child's nightmares
13. Tordesillas
14. Dance for the peace
15. Ultima Thule
16. Les p'tites frappes
17. Missa negra
18. Tournelafarandole
19. Manana
20. Missie universel
21. Croissant jazz
22. Fughetta in Prom's
23. Cheese Rap
24. My kingdom for a gentle mare
pretty hard
very difficult
very difficult
very difficult
quite easy
difficult
quite easy
very difficult
difficult
very difficult
quite easy
pretty hard
extremely difficult
difficult
very easy
very difficult
pretty hard
pretty hard
very difficult
very difficult
pretty hard
extremely difficult
very boring
quite easy
3'26"
3'31"
3'52"
2'10"
3'57"
2'05"
2'39"
2'58"
3'22"
4'58"
2'01"
2'22"
3'30"
4'30"
3'18"
2'45"
3'25"
3'15"
3'32"
3'40"
2'48"
3'40"
3'30"
2'30"